HOW TO DELETE A FACEBOOK (FB) ACCOUNT?
If you want to permanently delete your Facebook account in a fast way, you came to the right place. We explain in easy steps and picture how to remove your FB profile:
STEP 1: OPEN REMOVAL PAGE
By clicking on the link below.
STEP 2: DELETE MY ACCOUNT
The button is shown in a pop-up.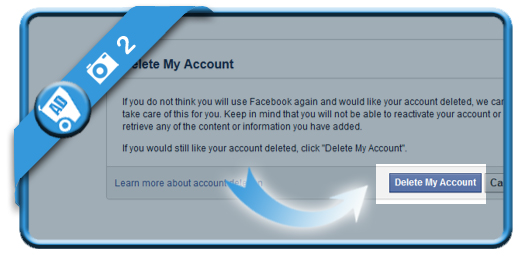 STEP 3: OK
Fill in your password and the captcha that you see in the box. Click on OK when you're done.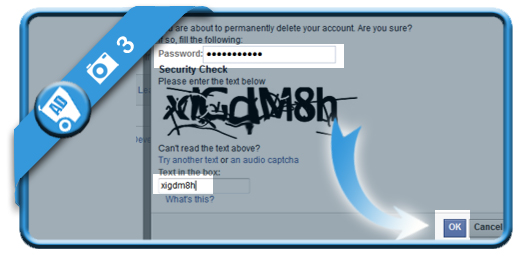 ✓  RESULT AFTER 14 DAYS
The account is registered for removal and will be permanently deleted within 14 days.
Don't login during this period because it will cancel the request for removal.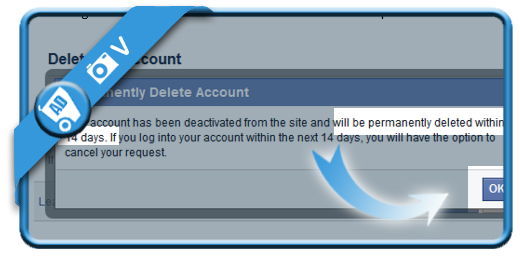 Comments
comments